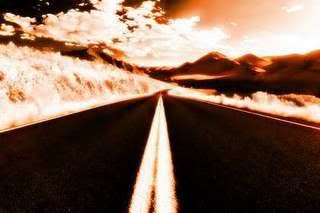 Part One.
6. Related: Search for the best price. This falls under the previous two points as well. By planning ahead, you can set a budget and find the best price on travel related items. When searching for good airfare, don't always rely on places like Expedia. Check the airlines themselves as they will sometimes have better deals than the bigger "catch all" sites. The same goes for hotels and rental car places. (We recently got $100/night cheaper on a hotel by actually calling the front desk! Keep that in mind!)
As an added mental note: know that gas prices are higher in the summer.
advertisement
If you book a flight in the winter for a summer trip, when prices may be lower, you could save yourself a lot of money. Keep a look out for a few days or weeks and if you don't see any real change in price, high or low, go ahead and buy.
7. Plan things to do on the visit (see this post for ideas) but also schedule some down time. This is especially important for the family doing the traveling. Traveling is draining. Driving can be exhausting. Flying isn't exactly the easiest thing to do anymore. Stress is involved! While having a list of fun things to do with each other is a great way to keep children and adults interacting and having fun, it's also important to take some time and rest. SPlan an evening in: watch some TV, read some books, and order a pizza. Or simply sleep in one morning! Don't be afraid to let the family you are visiting know that you might need to go to bed early one night. By being well-rested you will be able to put your best foot forward during a visit and have a better time.
8. Print your route before you leave. One time we left for J & D's house without the map that we had printed. Not only did this cause me a lot of anxiety but, yes, we did end up getting lost in the wee-morning hours and multiple calls were made back and forth at an ungodly hour. Oops. Search for your route to the other family's house ahead of time, especially if it is your first few visits and you can't remember exactly how to get to their home. Print it out. Study it. Call and ask them if that is the easiest way to their house. Also ask if they know of any construction that will change that route. Before you leave, make sure that you have all appropriate phone numbers, in case you do make a wrong turn, … AND THE MAP!
9. Create a travel journal. This is one that I have not done previously but really think that I'm going to start doing now. Obviously, you take your camera on visits to record precious memories with family. However, have you stopped to think about the process of traveling and record that each time? Buy a journal (or a scrapbook if you're more photo-inclined) and start recording each trip's travel process. Make note of where you stop, any funny stories and thoughts along the way. (Because who doesn't think things like, "I wonder if she'll give me a hug as soon as I walk in the door," or other things like that while making long drives or airplane rides.) Collect souveniers and keep things like turnpike ticket stubs for your journal. Write down how many miles were traveled (include detours!) each way. Someday you can look back at all the back and forth traveling and be amazed at the miles, the stories that may have otherwise been forgotten and the determination to keep in contact. This would be something really great to have as a keepsake for a child, birth or adopted, later in life. Something physical to hold that showed your determination as a parent, birth or adopted, to keep in contact. (I'm really bummed that we don't have three years of this right now. I'm totally starting one!)
10. Don't forget your camera. This goes without saying. But people leave without their camera. And it just needs to be a reminder: don't forget your camera. Even if you're not making a travel journal like above and you don't need a picture of the rest stop on the turnpike, you want to capture the memories of the visit. You just do. Trust me.
Do you have any other tips or advice that would help those traveling long distances for open adoptions visits? Do you have any funny stories? Do you have any questions about traveling like this? Leave a comment or drop me an e-mail to firstparentblogger@adoptionmail.com. We're talking about traveling in open adoptions all month so feel free to ask, comment, or suggest something to talk about!
//
For more info on traveling in open adoptions, see also:
1. 10 Great Ideas for Visiting in Open Adoption – Part One.
2. 10 Great Ideas for Visiting in Open Adoption – Part Two.
3. Thoughts on Traveling Long Distances.