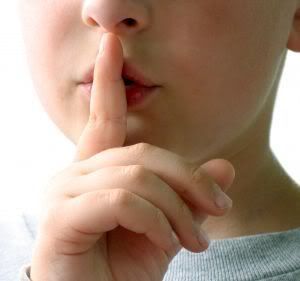 An unplanned pregnancy that involves an adoption plan is a stressful thing. And the sad reality is that many parents are facing that stress on their own. Even today. In a recent thread on the forums, some birth mothers discussed whether or not they told their families about the pregnancy and subsequent relinquishment of their child.
I can imagine few things that are worse than having absolutely no support during a pregnancy. Even the healthiest of pregnancies can be fraught with emotional and physical issues. Near the end of pregnancy, even those who love to be pregnant (ya know, like me) can find themselves unable to see if their shoes match. It's just nice to have someone nearby to say, "Uh, you're wearing black pants, one brown shoe and one blue shoe. Did you intend for this to happen?" And that's the minor stuff. We're not even talking about the emotional aspects that can accompany pregnancy, let alone a pregnancy that will end with relinquishment.
advertisement
That said, there were times when I was pregnant with the Munchkin that I thought to myself, "Good grief, I wish I would have stayed in New Jersey! Listening to x-family member tell me that y-thing I am doing is wrong is overwhelming! I need some peace and quiet!" They meant well, of course. We just had some unbelievable communication problems that lead us to think that the other either didn't care what we were saying, thinking or feeling or just left us unable to explain our position in plain English. Looking back, we are able to see where each went wrong. In the midst of it all? It was maddening. There were times that I felt as if I had absolutely no support when the reality is, I did. Thankfully, they were able to tell me when my shoes didn't match and convey that in a way I could understand. If only other communication had been so easy.
The experiences of the mothers who chose not to tell their families are interesting. Some feel that their decision was appropriate for them and the situation. One mother explained it like this:
I can look back on my choice and know it was not influenced by anyone else.
At the same time, that mother, like others who shared the sentiment, can look back and wish she had their support during that time. Some mothers, upon reunion, told their parents and found out, many years too late, that they would have had their parents support in pregnancy and parenting. I think that must be a hard pill to swallow. Many who kept the pregnancy and their child a secret spoke of wishing they had gone about it in a different manner.
And so I wonder, of my readers, did you tell your family members? Or not? If you didn't, do you have advice to offer birth parents who are looking, post-relinquishment, to tell their family members about their placed child? I'm sure any words of personal experience or advice would be greatly appreciated.
//
For more, read:
1. Adoption and Reunion Affects on Birth Families – Part Two.
2. Adoption and Reunion Affects on Birth Families – Part One.
//
Photo Credit.