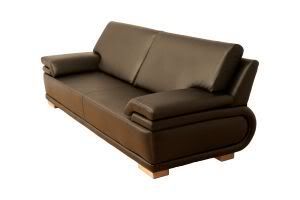 A question was recently posed on the forums:
Should expectant parents be required by law to have counseling before and or after they relinquish their rights?
The results of the poll currently stand at 9 yeses, 5 nos and one other. The discussion that followed provided some interesting commentary on the ins and outs as to why requiring it, by law, may or may not help expectant parents or the system of adoption as a whole.
I, personally, said yes but acknowledged the problems that you can run into when requiring such a thing by law.
Your less than ethical agencies will simply want to provide counseling from "in house" to help them save money. I am of the firm belief that counseling needs to come from an impartial third party, not affiliated with the agency or the potential adoptive family(ies). The problem with that comes with funding of such a thing, especially when you factor in my belief that the adoptive family should not be paying for expectant parent expenses. So, even though I know, in my heart and mind, that expectant parents could benefit, TREMENDOUSLY, from such a thing, I don't know how to properly employ the idea.
advertisement
Others agreed that the actual employment of such an idea creates many more questions and a myriad of problems. One mother worded her reply on government involvement and responsibility so well that it would be a shame not to quote a big chunk right here.
It's not the law that needs to be fixed. It's not government that needs to step in. It's those of us who have gone through adoptions (on all sides of the triad) who need to work with the adoption agencies and adoption attorneys and healthcare providers and social workers and tell our stories and show them why those changes must be made. Then participate in making those changes.

It's not the government's job. It's ours.
Of course, you also run into a problem on this end. Agencies don't want to work with birth parents who take issue with the way things are being run in today's adoption system or, most specifically, with the agency through which they placed. It doesn't bode well to have birth parents hanging around that speak negatively about adoption, whether abstractly or specifically. Agencies are more prone to work with birth parents who are happy with the results of their child's adoption and with the process through which they went through at that agency. Those of us who take issue with the way our cases were handled by the agency often find doors slammed in our faces. I know. I've been there, done that.
As that particular mother commented and I agree with, I'm not quite sure that the changes that need to be made can be done without the government stepping in on some level. At the very least, reform activists (which include birth parents, adoptees and adoptive parents) need to keep working on their current issues. The main task at hand, which I'm sure many will agree with, is continuing to open adoptee access to their birth records. I am of the opinion, though it may be seen as somewhat idealistic as of yet, that once the ground really gets quaking through the country on that specific issue, the after shocks of further reform can't be too far behind. Once people sit up and take notice of one issue, others are sure to follow.
Until then, while many agencies may not want to work with those of us who are more outspoken, I do believe that we (all!) can continue to speak out and educate expectant parents considering adoption as to their rights and what relinquishment truly entails on an emotional level. Blogging publicly about birth parent issues wasn't widespread when I placed in 2003. Nowadays? Expectant parents can Google any number of terms on adoption and find any number of sites, positive and negative and neutral, about the actual life of a birth parent. The more birth parents continue to share their voices, the more chance we have of educating those who are looking to follow in our footsteps. The more we lead them to sound legal and ethical advice, the more they have a chance of being fully informed if they choose to sign over their rights.
That mother had a point. While I don't think many agencies want the help of those of us who are pushing for greater reform, it is our duty to tell others: you do have rights! If an agency or an attorney or a family or YOUR family is telling you that you don't need counseling prior to or after an adoption, they are wrong! You have that right! There are many of us who would have benefited from knowing about that right and using it to our advantage. Don't be one of those who says, "If only someone had told me." GET UNBIASED, THIRD PARTY COUNSELING. If the agency won't provide it for you, consider it a red flag and go elsewhere.
And thus ends today's public service announcement for future generations of expectant parents considering placement! What's your opinion on the topic? Be sure to check out the thread on the forums for further discussion on the matter!
//
For more, read:
1. Why my Therapist Was So Hard to Find.
2. Finding a Decent Therapist Parts One and Two.
3. My Therapist: An Appropriate Love Story – Parts One and Two.
//
Photo Credit.