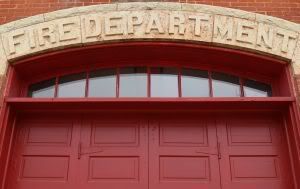 Firefighters in Florida received a little baby girl from an unidentified woman late on Tuesday evening. Florida is one of the states that has a Safe Haven law, allowing mothers to take their child to a designated spot, often a hospital, fire department or police station, without suffering negative consequences. Anonymity is protected.
Right now, the newborn is healthy and safe. For this, we can rejoice. The newborn was not harmed and is being taken care of by child services. However, the contents of the article lead me to write this post.
Eccles says a woman claimed that her neighbor had given birth to the baby and didn't want her.
advertisement
And:
Kreft says it's unclear whether the woman who dropped off the baby was the birth mother. Firefighters say the woman had blood on her T-shirt.
Technically, this is where Safe Haven law drops the ball. Big time. And so I make this plea: if you are a mother who has given birth and has either had your child unwillingly taken from you, you don't know what happened to your child or you have decided that maybe your decision wasn't the best idea: PLEASE SPEAK UP. If you know of a mother who was pregnant and now suddenly seems not to be and refuses to talk about it, let her know that there is time to make a different decision.
The fact that the person who brought the baby to the station admitted, whether it was a lie or not, that the baby was not her own, should have sent off red flags with the fire fighters and they shouldn't have allowed her to leave. However, in the article, we see that the fire department had no prior experience with the law. According to the Florida law:
mothers in desperate situations can drop off their babies who are up to three days old at any fire or EMS stations, hospitals, and emergency medical facilities without fear of prosecution.
Mothers. Not neighbors. This "neighbor" needs tracked down, questioned for kidnapping and it needs to be certain that this child's biological mother is behind this decision. If so, obviously, no kidnapping charges would be filed. But right now? The way that this scenario is reported? It's breaking the law.
This is when Safe Haven is not, not, NOT a good idea for all involved. That said, I am happy that the baby is safe, sound and in good care while the rest of the situation attempts to work itself out.