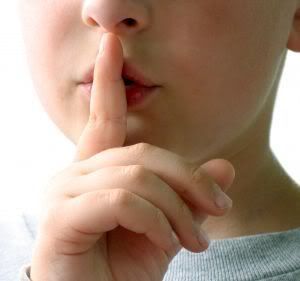 As I talked about earlier in the week, there are many birth parents who haven't told various members of their family about the existence of their placed child. The pregnancy and subsequent relinquishment were kept secret for any number of reasons. And so, how does one go about enlightening family members and what are the consequences of that revelation?
Obviously, situations and experiences will vary. Personally, I didn't have to tell anyone in my family. Instead, after I got married, my Husband and I realize that his father (and other paternal relatives) were not aware that the adorable little girl who visits two to three times per year is actually my biological daughter. For awhile, discussing her relation didn't seem pertinent as we don't spend the majority of our time with his family. However, once we conceived our first son, we realized, quite quickly, something needed to be done.
advertisement
Because kids talk. And our son would be raised with the full understanding of who his sister was and why she lived in a different house with different parents.
To be completely honest? I kind of chickened out. I let (or, rather, made) my Husband tell his Dad's side of the family. My reasoning was partially based on the fact that they have to love their son/grandson but they don't have to love or accept the woman he married. Thankfully, the news was accepted in stride.
So, what can be done about family members who don't know if you can't cop out and make your significant other do the talking? You can go about it any number of ways. Here are a few.
1. Just do it. Sit down. Talk about it. Lay the cards on the table. This is the most direct manner of going about it and some may respect you for being able to be so up front about something so hard to talk about. That said, if you have family members known to fly off the handle, perhaps consider telling them from behind protective gear.
2. Have another family member do it. Confide in one family member, one who won't fly off the handle, and ask if they would help you do it. Or, even sneakier, tell the family gossip and time how quickly it gets back to you!
3. Don't actually tell anyone but just hang pictures in your home and invite everyone over for dinner. See how long it takes for questions to be asked. Give out door prizes.
4. Don't actually tell anyone and either invite your young (open adoption) child (and family) or your grown (reunion) child over for dinner along with the rest of the family and see how long it takes for someone to say, "Now, who are you? Why do you look like Grandpa Charlie?" Prepare your child with some sarcastic comment. Photograph faces.
Okay, so I through some humor in there. Why? To help you take the edge off of the issue. Yes, there are consequences to discussing this with family members. Mixed reactions might occur. Some may be angry that a family member was placed outside of the family. Some may be angry that you got pregnant out of wedlock. Some may be confused. Or saddened. Or any number of emotions! But their reactions don't have to make you feel like less of a person. (Easier said than done, right?) Understand that all people have personal opinions on adoption, from mild disinterest to severe distaste, and they're going to share them whether you want them to or not. If the mud-slinging starts, simply end the conversation with a pat answer like, "Well, I'm sorry you feel that way but nothing can be done to change the past."
Furthermore, if you have any specific advice on this topic, you might want to head over to You Never Get Over It, a blog by a first mother who just wrote about this very topic. It gets complicated when a young child is involved as well (as Josh and I both recognized before Nick was born). So anything you have to offer this mom would be greatly appreciated, I'm sure!
Again, if you have a story or advice on this particular topic, please feel free to share it with readers via comments (or drop me an e-mail). Advice from mothers and fathers who have been there, done that can really help motivate a parent through this process!
//
For more, read:
2. Adoption and Reunion Affects on Birth Families – Part Two.
3. Adoption and Reunion Affects on Birth Families – Part One.
//
Photo Credit.