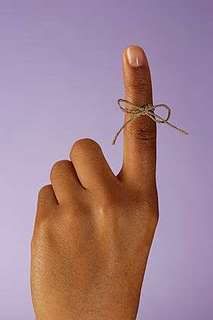 Today our Pastor spoke about remembering God and thanking him for the blessings in our lives, especially when things are going well. Too often we forget to speak to or thank God when everything is going well. We come to Him, mostly, when things are down, out and dreadfully awful. I've been like this in my adoption journey.
When things are bad, and they do get bad at times, I'm more prone to speak to God, to ask for His guidance and blessing on the situation at hand. But what about now? In the midst of a visit, where the rain finally stopped and the kids haven't beaten each other to a bloody pulp? (For example, Nick just shared a ball with Joey… CRAZY BLESSINGS!) Perhaps if our Pastor hadn't chosen that particular message today, I wouldn't have stopped to thank God for the blessings that visits are in our lives.
advertisement
I am blessed to see the Munchkin grow and change. She is beautiful and amazing. She is hilarious. She is a joy to my soul. Through these visits, we get to bond. We get to spend time together. We get to enjoy one anothers' company. We get to "be."
And while I still have my misgivings with the fact that I feel the adoption wasn't particularly necessary, I know that open adoption is a blessing in my life. Without it, in its fully open form, I know my darker times would be more in number. Without open adoption, I wouldn't have the blessing of those visits. I wouldn't have the blessing of knowledge. I wouldn't have the blessing of knowing.
And so today, at the beginning of a wonderful visit, I rejoice that certain blessings (open adoption, visits) have come in the midst of what I consider one of my hardest times (the adoption itself). I thank the Lord for the glorious sunshine that will allow us to take these three crazy kiddos outdoors and run off some steam today. I thank the Lord that the Munchkin gave me a hug as soon as she saw me yesterday. I thank the Lord that we are able to be in one anothers' lives.
I am grateful and I remember the Lord for what he has done in and through this situation.